Consulting Cloud Migration
INNOVECS knows that cloud adoption is always a challenge. We facilitate application migration, optimization and modernization with unparalleled end-to-end visibility.
Whether your cloud environment is AWS or Azure, you get complete cloud migration solutions from INNOVECS.
This is how we accelerate your business agility, reduce costs and improve your customer experience.
Data Center and Cloud Hosting
Data center and cloud services help you centralize your IT infrastructure, operations, storage and management, and benefit from tremendous scalability and lower operating costs.
Private cloud solutions offer your business a higher level of security and control with a cloud infrastructure that is just for you. Innovecs can recommend one of our partner locations for data centers that offer the highest level of physical security. We can provide you with a customized solution, from bare metal to fully customized solutions, delivered at a fixed monthly price with no hardware costs, saving you capital expenditure.
Cloud Security
INNOVECS can help you identify and define your security strategy to protect your business from the increasing number of cyber threats and vulnerabilities. Our experience in deploying security tools can protect your business from cyber attacks. With global data protection regulations such as GDPR, protecting your information is now a legal requirement. Let Velloni advise you on how to protect your data.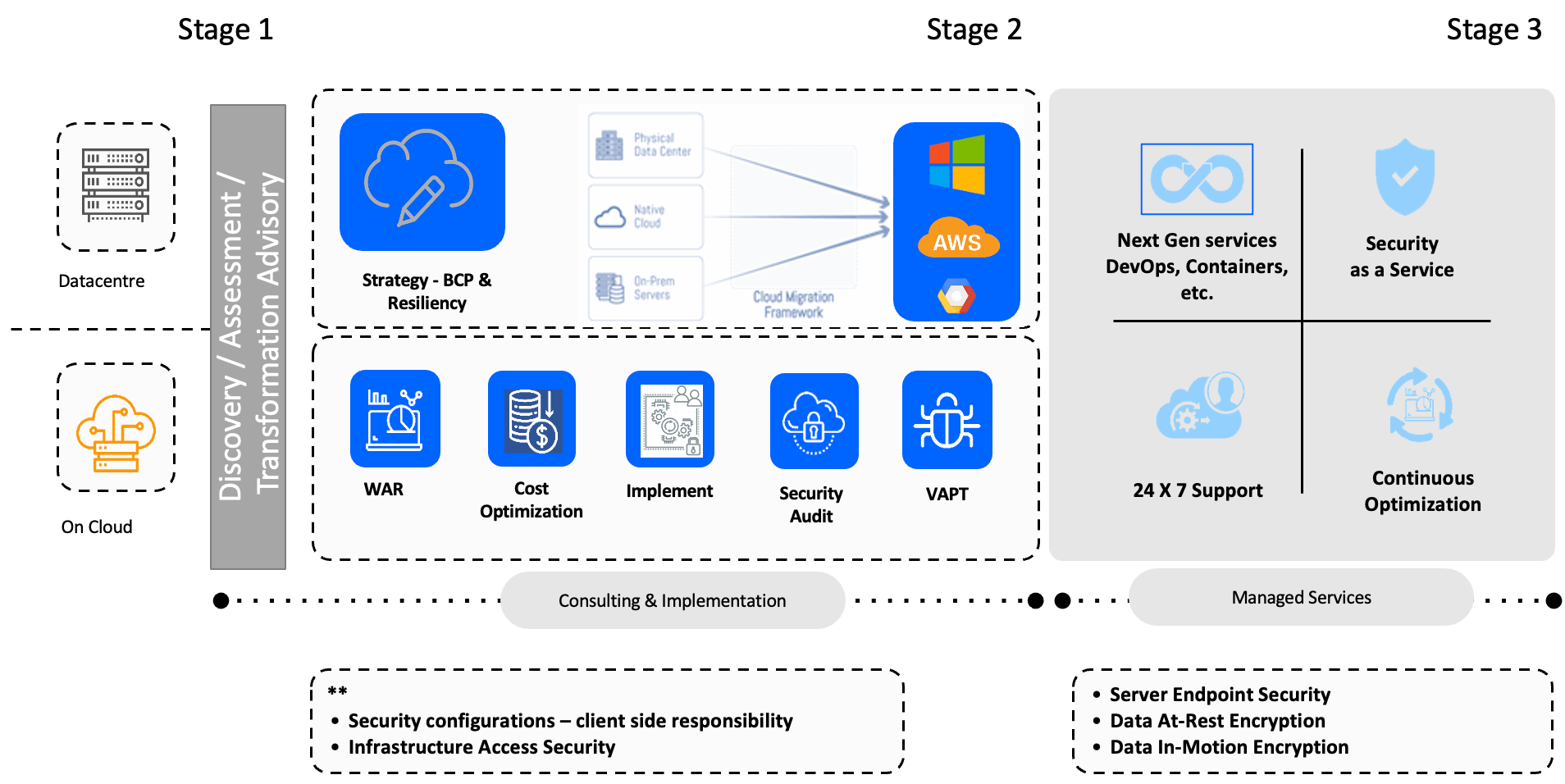 Support for Cloud Migrations
.
Migration to Office 365
.
Migrating, deploying and managing Office 365 can be extremely complex. These tasks require technical skills, knowledge, and an investment of time that is too large for many organizations to manage internally.
Migrate your existing Office365 licenses to our service and take advantage of INNOVECS Services.
We'll help you successfully use the features you pay for and get the most out of your investment.
Cloud migration of legacy applications
.
INNOVECS supports you in migrating your existing business-critical legacy applications to the cloud or in developing new promising applications directly in the cloud. We take into account the specifics of the various cloud providers and provide you with customized solutions using platform-specific services. In this context, we also take into account the architectural specifics of the cloud.
Azure AD Migration
We support you in consulting, conception and planning of Active Directory migrations or the transition to Azure AD. We are happy to share our many years of experience with you and point out typical pitfalls. This way you get a fast, smooth and failure-free AD migration.
Email Migration
We have many years of experience in migrating email systems to the cloud infrastructure. This includes as well archiving and migration, training and rollout of existing mail accounts.
Cloud experts for migration
.
INNOVECS can provide you with expert support for your migration projects. We have the specialized IT knowledge needed for a successful IT migration to the cloud.
Cloud Operating Modell
The success and benefits of cloud migration are highly dependent on efficient, stable and secure IT operations for the cloud platform. Here, INNOVECS offers IT cloud services in partnership with modular and customized SLAs:
INNOVECS provides managed services for IT services. We understand and anticipate the need for a range of critical IT processes, procedures and functions.
Let us help you with day-to-day IT infrastructure and network services so you don't have to:
Partnership support for ITSM processes
Easy and scalable access to specialists
Cloud capacity management and reporting
Maintenance, monitoring, solutions
Remote 7×24 hours support